I decided to do a round up of the best 50 free and cute DIY felt patterns. The best part of these felt patterns is that they're all free. Felt projects are so much fun to make and they make a great craft for kids. On all these patterns you can click on the picture or on the link below the picture. All these felt patterns are free tutorials, you may have to join some of their email list. But all these patterns are free.
A lot of these projects use minimal supplies and most have a list of materials and step-by-step instructions.
And most of these patterns use hand sewing with embroidery floss, but with some you can use a sewing machine, a couple of the projects are no sew patterns
All of my PDF patterns can be purchased on my Etsy shop or you can find free on my blog.
There are some free felt animal patterns, some patterns for the holiday season. And most of the free patterns have a printable template.
And thanks for looking at all these creative ideas with lots of colors.
Save on your Pinterest for later Here.
1. A Christmas mouse ornament
This ornament is from Molly and Mama. This one is adorable and would be perfect for Christmas.
2. Felt Bunny Pattern
You can find this free pattern on my site Here. This is one of my most popular patterns. And this is a real easy tutorial.
3. A Hoot for The Holidays
The cute felt owls can be found on Juicy Bits.
4. Little Felt Mermaid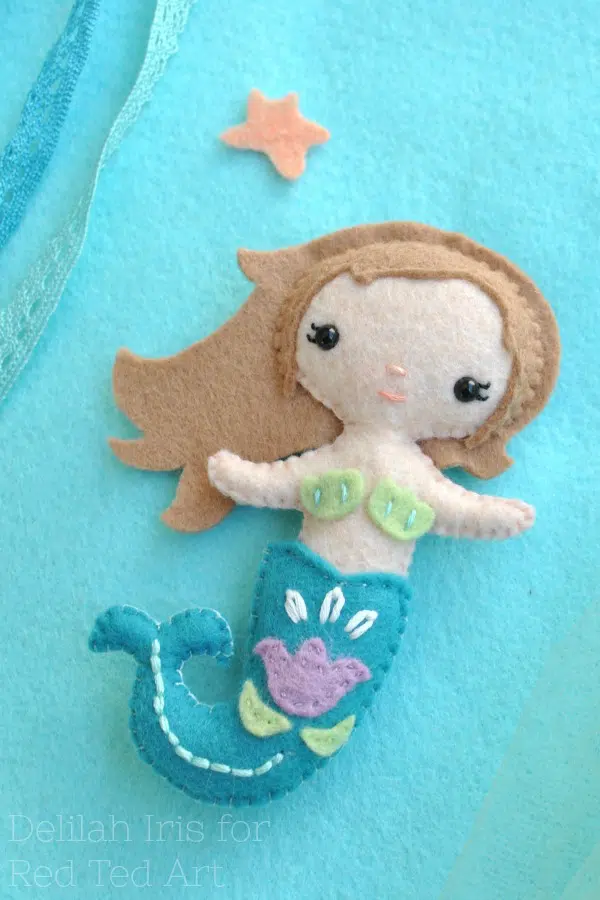 Wouldn't this be perfect for a little girl. Find this pattern on Red Ted Art.
5. Princess Felt Plushies
On this blog Oh Yay Studio you have the free printable patterns for each of the Princesses
6. DIY Felt Llama Plush
I love the different colors of pom poms you use. This DIY project is found Here.
7. Cute Summer Gnome Plushie
8. Felt Christmas Tree Pattern
Here's the pattern. This fun pattern is a Christmas tree ornament.
9. Felt Robot Finger Puppet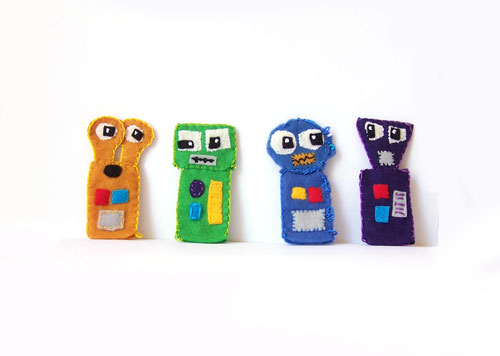 Can't you see little guys playing with these adorable finger puppets. Pattern on Create in The Chaos
10. Felt Conversation Hearts
Pattern found on Felt With Love Designs.
11. Felt Easter Egg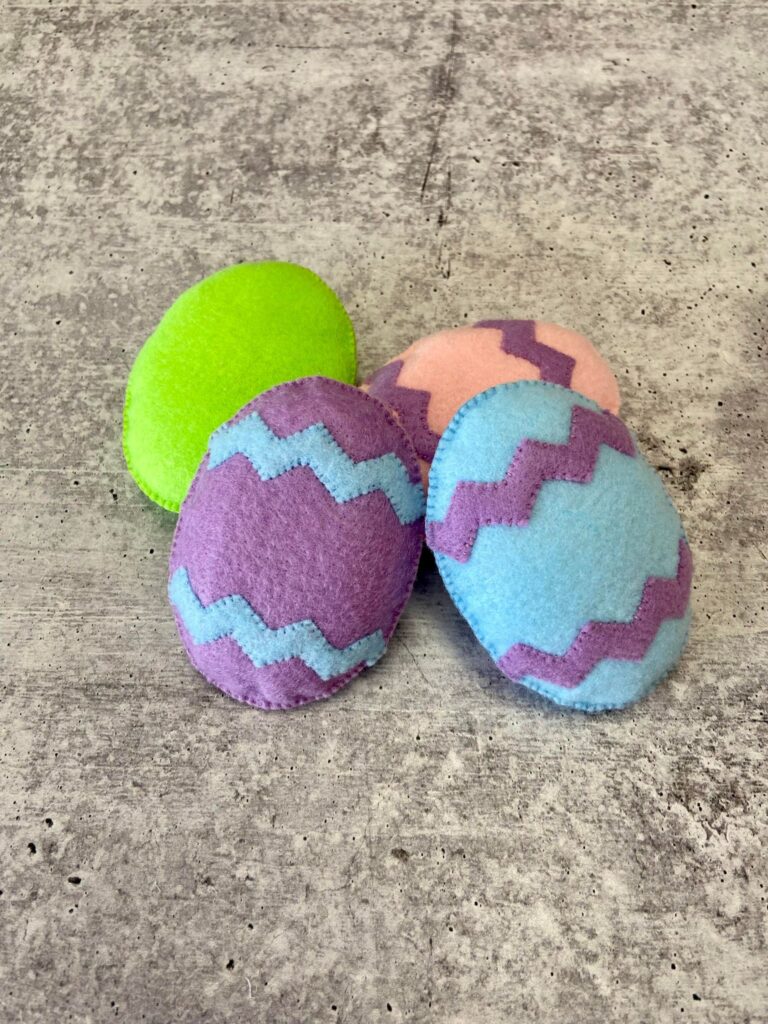 This is another one of my free felt patterns.
12. Felt "Unpaper" Doll Pattern
This pattern has a free template of the body pieces, and these dolls are a great way to keep a little girl happy on a long trip.
13. Felt Angel Christmas Ornaments
This pattern has a sewing tutorial on how to do a back stitch and blanket stitch. And I love how they did the running stitch for part of the hair on the pink angel.
14. Easy No Sew Flower Pattern
The flower template for this pdf pattern has three different sizes of flowers you can make. You also use a hot glue gun when making these flowers, instead of sewing them. These would also be the perfect decoration for hair clips. Plus, this is a real easy project for beginners.
15. Felt Teddy Bears Pattern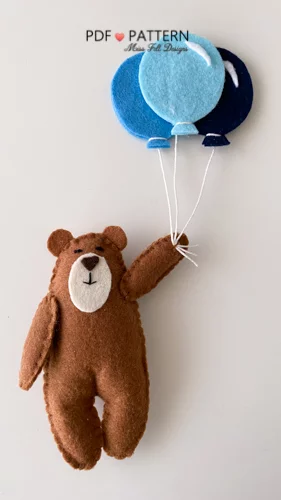 Don't you just love the cute teddy bear with balloons. Here's the pattern.
16. Felt Tool Box and Tools
I love the look of this, and you can make it with a sewing machine. Here's the pattern for the tool box.
17. Felt Tools
Here is the pattern for the tools to go with the tool box above
18. DIY Felt Storage Box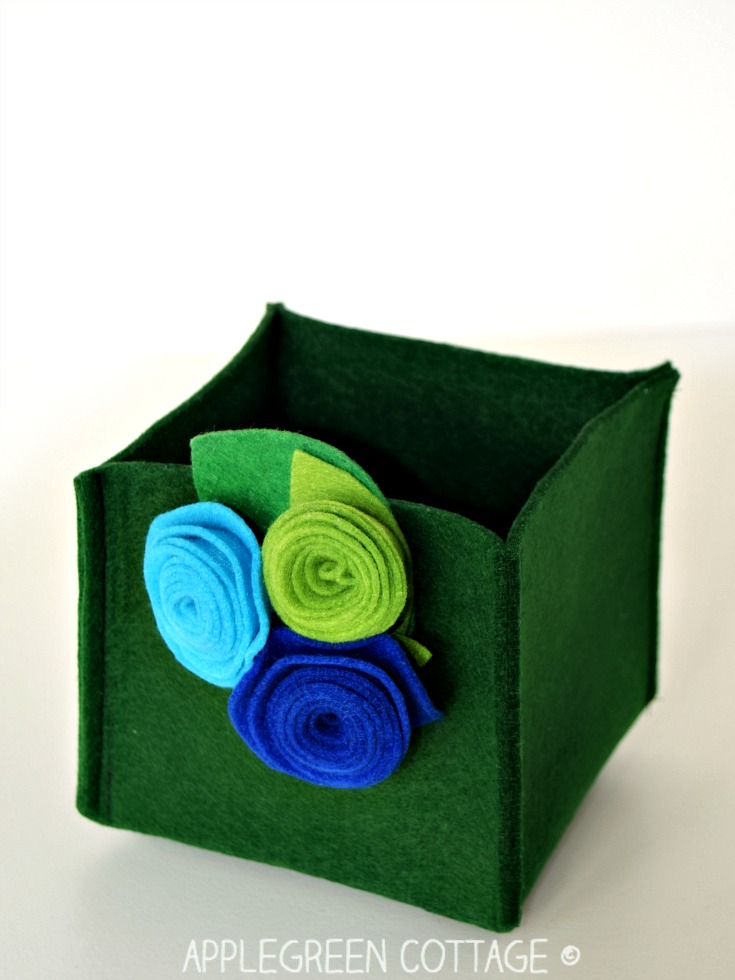 I thought since I had a lot of toys that I would put something more practical so Here is a storage box you can make out of thick felt.
19. Flowery Felt Coasters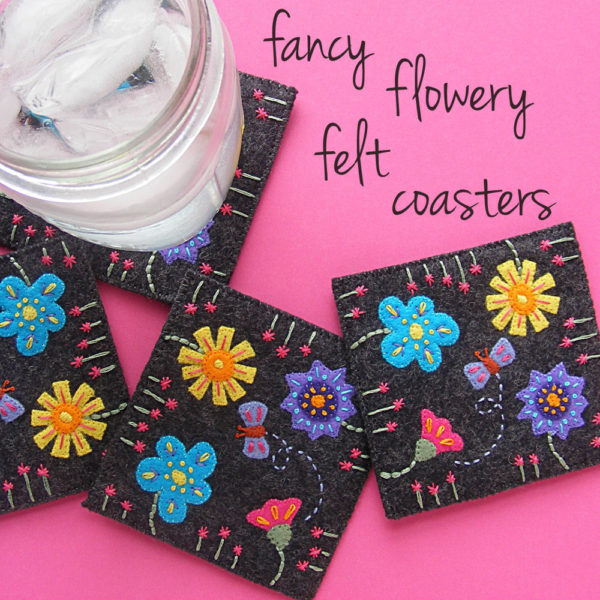 Speaking of practical, who doesn't love pretty coasters. I love the flowers and butterfly on the coasters.
20. Colorful Felt Coasters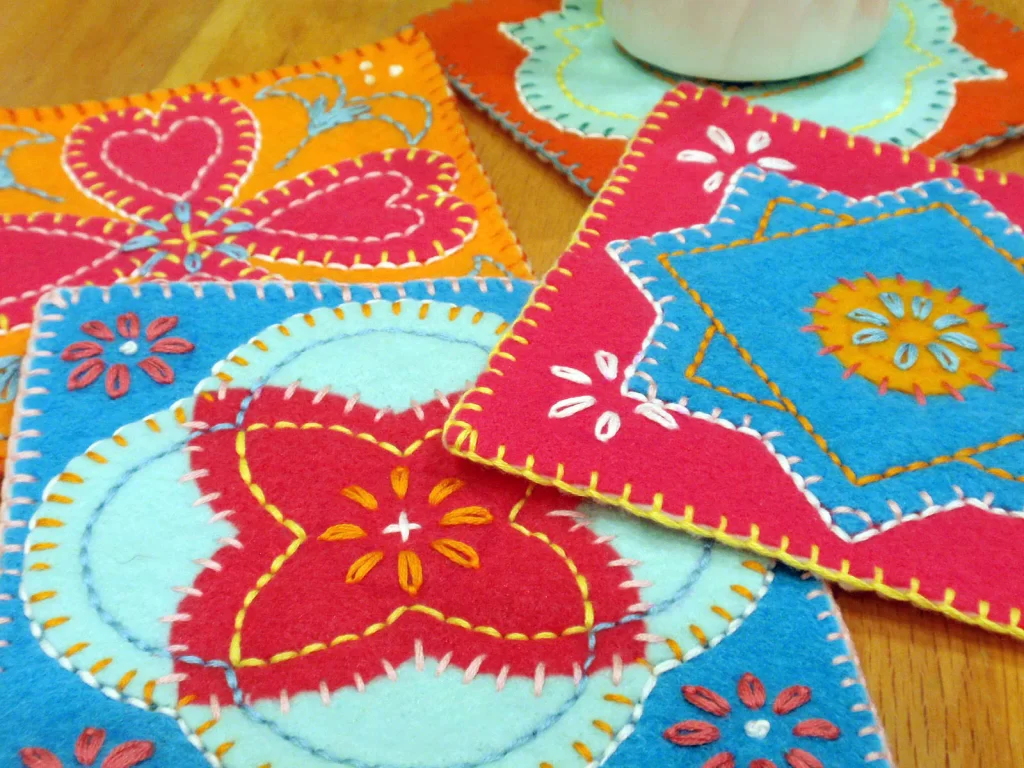 I found a couple different felt coaster sewing patterns, so I decided to put a couple coaster patterns I thought would make fun projects to do in this round up.
21. Summer Fruit Felt Coasters
One more coaster pattern, a summer fruit felt coaster.
22. Felt Popsicle Keychain
Wouldn't this popsicle keychain be perfect for your keys for summer.
23. Felt Caravan Garland
I think this garland would be super cute for a nursery or kid's room.
24. Felt Heart Garland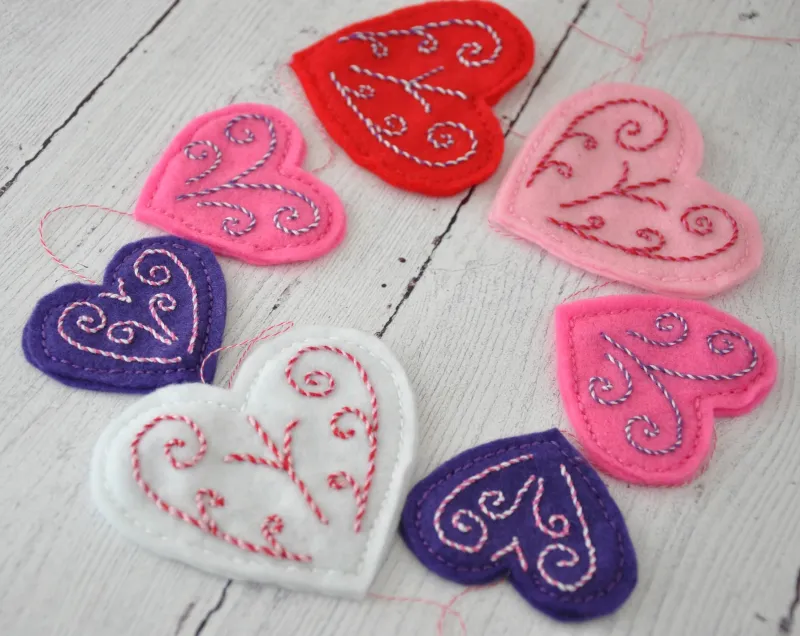 This felt heart garland is the perfect project for Valentine's day.
25. Felt Christmas Garland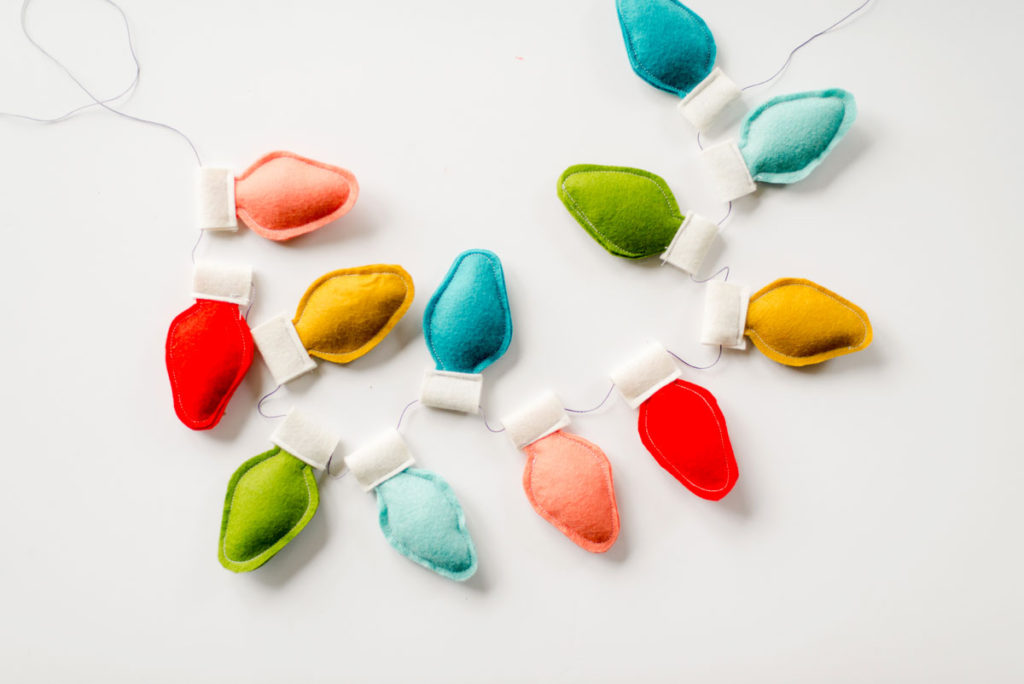 This Christmas garland would be a perfect Christmas decoration.
26. Felt Bird Ornament
Here's a cute felt ornament, a little red bird.
27. Fun Felt Seahorse
I thought the next couple free patterns on this round up would be some fun felt animals. Starting with this Felt seahorse.
28. Koala Plushie
It's this little koala plushie adorable.
29. Cute Felt Turtles
Here is the pattern for the cute felt turtle.
30. Felt Fox Ornament
Isn't this the cutest felt fox ornament ever. Here's the pattern.
31. Felt Girl Doll
Here is another doll pattern, this would be the perfect gift for a little girl. And I love the safety eyes you use for the doll eyes and rosy cheeks. She also gives you wonderful instructions on how to know the right place to put the small hole for the eyes.
32. Felt Very Nice Mice
This cute little mouse pattern is found Here.
33. Beaded Felt Butterfly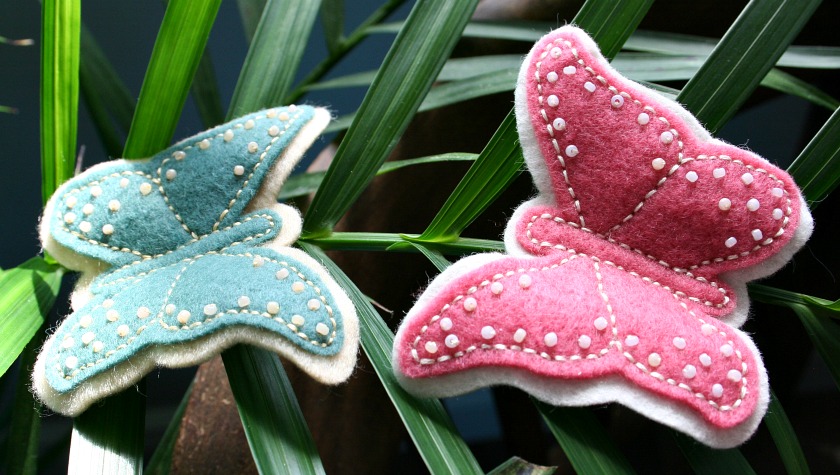 Wouldn't these Beaded Butterflies make a beautiful brooch. The fun part to me is adding the beads.
34. Pony Tail Girl Brooch
I love These brooches.
35. Seamstress Cameos Ornament
These Cameos Ornaments would be perfect for a seamstress' Christmas tree.
36. Felt Roses
I love flowers, so the next couple of patterns will be for flowers. This is also a fun way to use scrap pieces of felt.
37. Felt Camelia
Here is another Felt Flower Pattern.
38. Felt Daisy Flower
This pattern is from the same blog as the camelia flowers above.
39. DIY Felt Daffodils
Felt Daffodil Pattern. This is a great tutorial for felt daffodils.
40. Simple Felt Flowers
I can just see These Flowers in different bright colors.
41. Felt Calla Lily
Wouldn't These be prefect for Easter.
42. Rolled Felt Flower
Here is another Felt Flower Pattern.
43. Felt Flower Hair Clips
These Hair Clips will be a great addition to your hair accessories.
44. Felt Tulips
Here is another beautiful Flower Pattern.
45. Felt Donuts Pattern
These Donuts almost look good enough to eat.
46. DIY Felt No Sew Mini Cake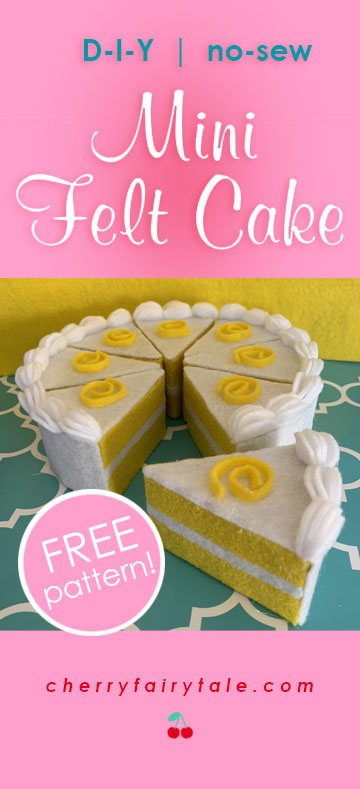 I love this Mini Cake pattern, it's the prefect thing for kids to play bakery with.
47. Felt Cookies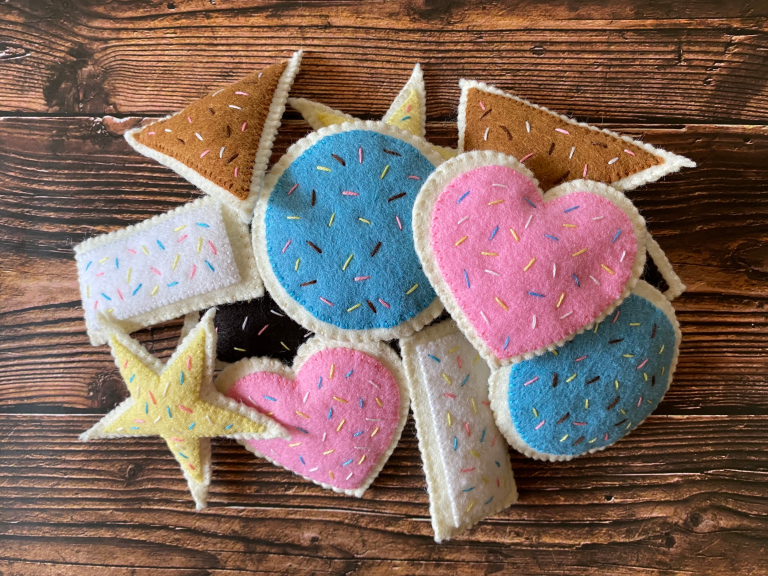 Here is another Sweet Dessert Pattern for play time.
48. DIY Felt Cupcake Ornament
To get this free pattern you just have to put your name and email address in a box at the end of the post and the patterns will go directly to your email. Plus this pattern comes in a set with a ice cream cone ornament and a donut ornament.
49. Felt Coin Purse
Here is a cute Coin Purse Pattern. These are great in the various colors.
50. DIY Felt Necklace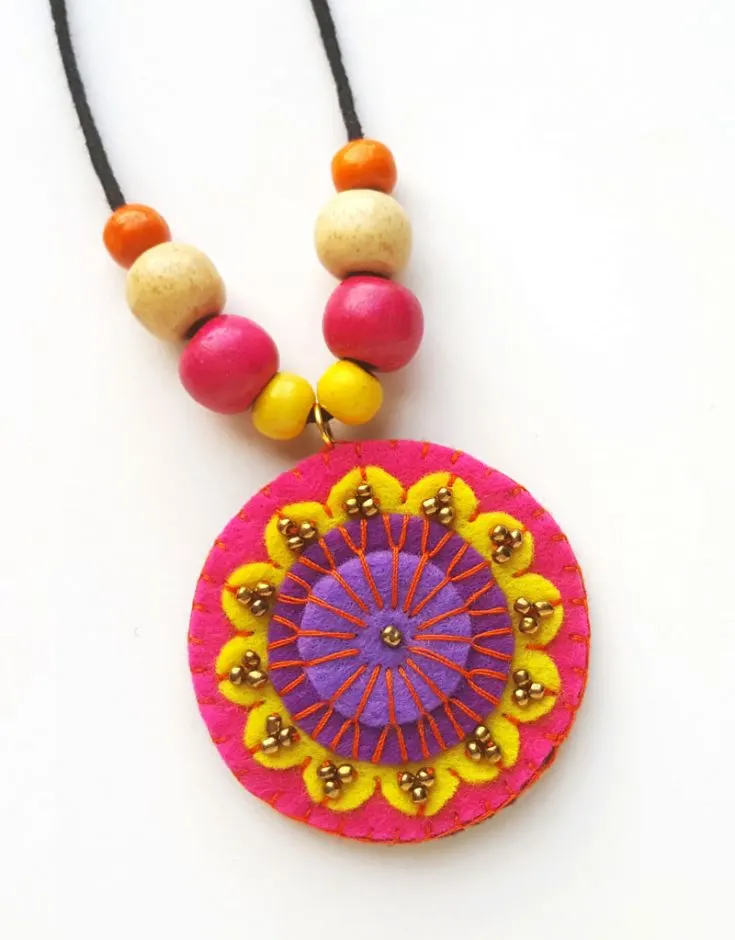 For my last felt pattern in this round up I decided on this Hand-Stitched Felt Necklace. This would be the perfect addition to your jewelry collection.
51. Felt Squirrel Plushie
Here is a bonus pattern. This is a super cute woodland squirrel pattern.
Thank you for looking at my 50 free and cute DIY felt patterns. I hope you found something you just can't wait to make.
And be sure to look on my blog for new patterns in the future.